Facility siting studies can help manage the risks associated with working in hazardous environments and can help prevent accidents resulting in major financial loss, injuries, and lost lives.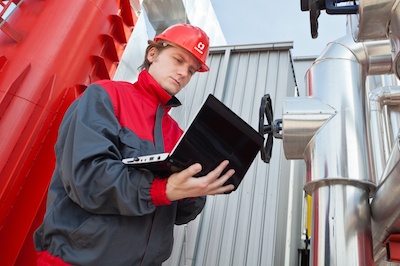 Facility siting studies are done to comply with regulations, meet industry guidelines and reduce the chances of public exposure. The OSHA 29 CFR Part 1910.119 Process Safety Management regulation (known as PSM) requires a facility siting study to be carried out in a company's Process Hazard Analysis (PHA). Failure to conduct one could result in fines from OSHA, as well as trigger actions with more far-reaching consequences. All refineries, petrochemical or other chemical operations, and other facilities covered by the PSM regulation are required to complete facility siting studies.
A facility siting study is a company's roadmap to identify potential hazards and to develop mitigation options, so it is important that it is performed by a company that specializes in facility siting studies and hazard assessment. At RedGuard, we've developed a name in the industry for our dedication to safety and protecting lives and assets with our blast-resistant buildings. We also have turnkey engineering services – facility siting studies fall under this umbrella.
Since each worksite is unique, a clear analysis of potential hazards from explosions, fires and toxins is imperative. Once RedGuard has completed a thorough assessment, we then offer mitigation solutions. Damage levels will be illustrated with overpressure maps of a calculated explosion, with an analysis of the impact to onsite buildings, from both an exterior and interior point of view. It's also important to look at offsite areas and determine the response of each area to a blast.
Once potential hazards are identified, work can begin creating safe spaces. Of course, we offer a range of blast-resistant building options, including LeaseFleet, the largest rental fleet of blast-resistant buildings of its kind, and the more permanent SafetySuite, a custom modular building offering that can include top-tier amenities like those found in brick-and-mortar buildings. But we also have options that include turnkey pre-engineered buildings that are custom-quality, but can be ordered and delivered more quickly. In the facility siting study, there's always the chance that the mitigation options don't recommend new buildings at all, but instead recommend that existing buildings should be moved, or retrofitted. RedGuard also offers Blast Retrofit and Upgrade Design as part of its engineering services. To learn more about engineering services from RedGuard, contact us today.